Asphalt

and

Macadam

laying professionals
We are expert tarmacadam, surface dressing and patching/pothole contractors. No matter how big or small your project is, please contact us today for a free estimation.
Experienced
Surfacing

Contractors
At Yorkshire Road Surfacing we pride ourselves on providing only the best quality surfacing services at the most competitive prices. We undertake work for both domestic and commercial customers and aim to provide high quality workmanship with reliable turnaround times. We do not sub-contract our work to outside sources at any times and we own and operate all our own equipment.
We work with a wide range of surfacing materials including Tarmacadam, Surface Dressing, Resin Bound and Block Paving. We undertake jobs of all sizes including Roads & Highways, Car Park Surfacing & Repairs, Driveway Surfacing, Retail Parks, Caravan & Leisure Parks, Industrial Estates, Schools & Colleges, Playgrounds, Farms & Country Estates, Patching & Pothole Repairs, Cycle Track Surfacing and Hardstandings.
Yorkshire Road Surfacing have offices in York, Manchester, Doncaster, Leeds and Sheffield with knowledgeable staff who will be happy to provide you with a free, no obligation quote. Whether your surfacing needs are large or small, here at Yorkshire Road Surfacing we are confident that we will be able to help you.
Our Services
We undertake all types of surfacing work for domestic & commercial customers. Read more about our services below:
Tarmacadam
We are fully equipped to undertake a full range of Tarmacking jobs, from small to large scale. Our highly experienced operatives will give you the best quality workmanship.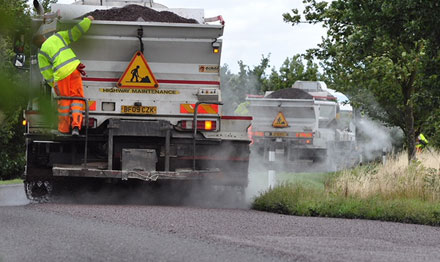 Surface Dressing
Using tar and chip is a great way to do up, or redo a road surface. It has a much more natural look than asphalt which can integrate better into more natural surroundings.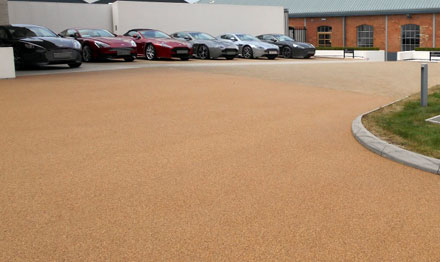 Resin Bound
Our professional surfacing operatives have experience of completing a range of resin bound and bonded projects including domestic driveways, patios, public footpaths and cycle tracks.
Block Paving
We take the time to properly excavate and prepare the ground before laying any stonework, and every job receives our utmost care and attention until the last block is in place.
We undertake jobs of all types and sizes – below are just some examples:
If you have any queries or would like to request a free estimation please fill in the form below: